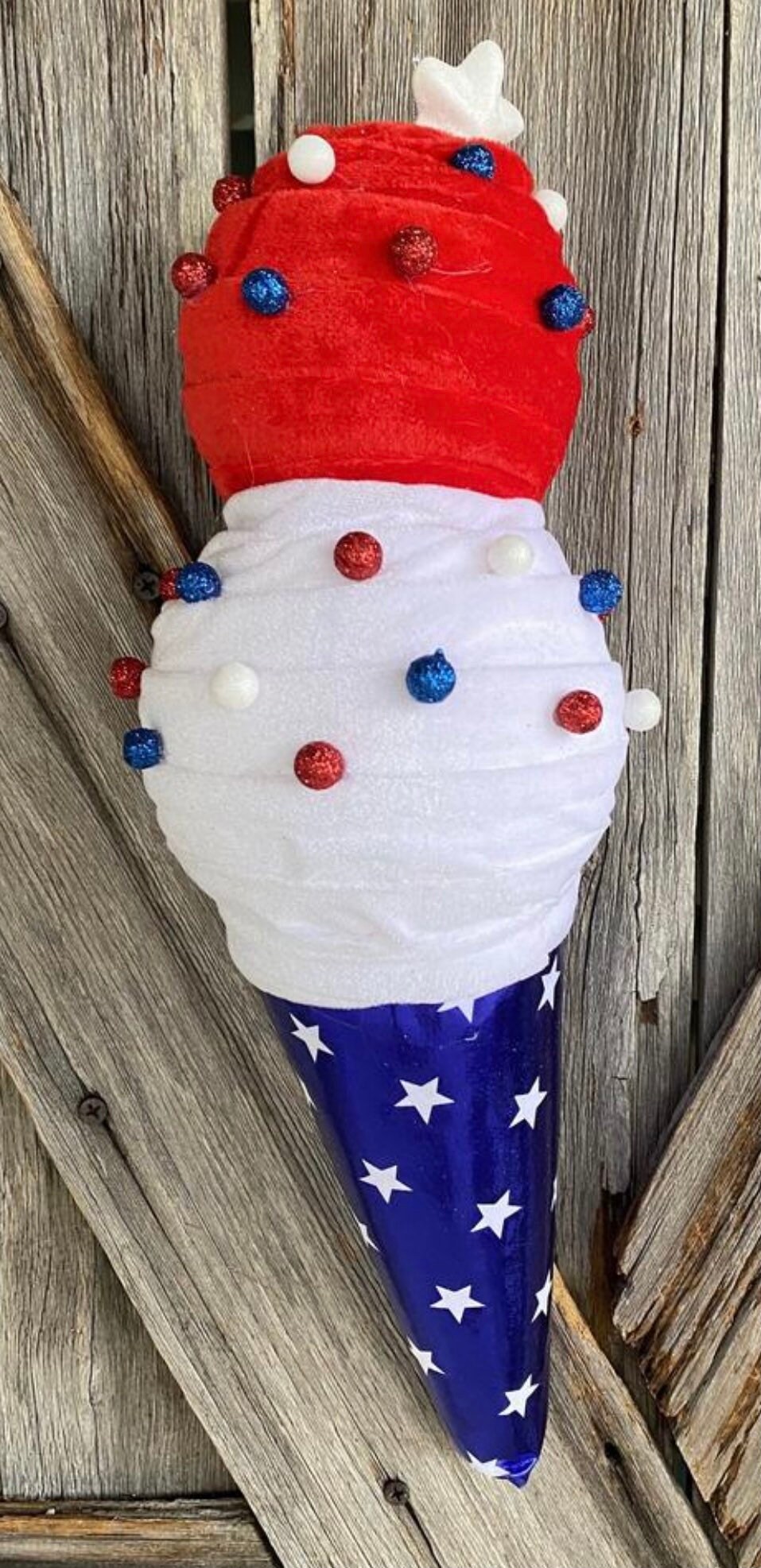 Patriotic Ice Cream 13 Inches, Wreath Supply, Floral
$9.25
This listing is for a patriotic ice cream 13 inches.

🌟🌟 Will ship out within 3 days

Thank you for purchasing from Ba Bam Wreaths.
Really cute item but came on with some of the little balls were broken off. There was a total of 7 broken off and only found some in package to glue back. On the upside, they quickly responded and refunded me my money with no issue.
Supppppper cute cone!! I'll have to glue a few of the little balls back on but that's to be expected. This is going to look amazing on the wreath I have in mind. Thank you Amy for such unique supplies!!