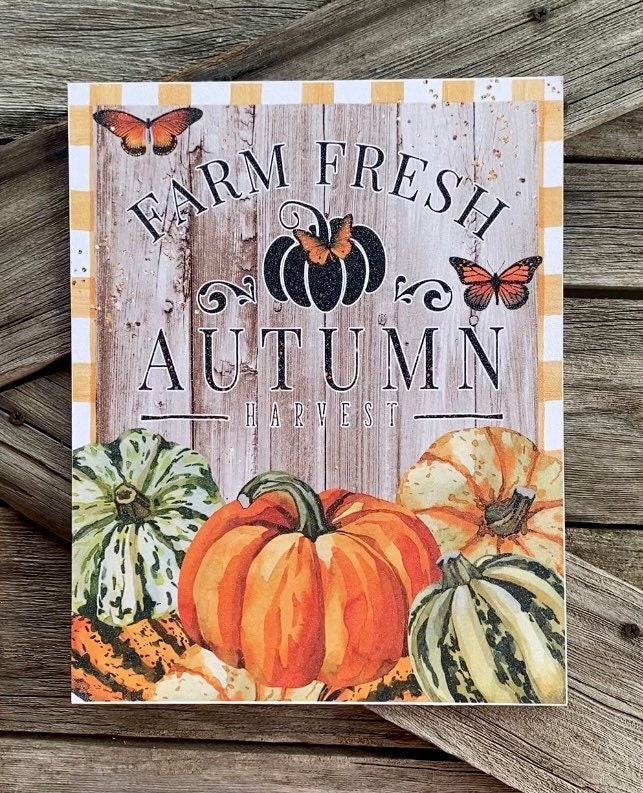 Farm Fresh, Autumn Sign, Autumn Decor, Autumn Wall Art
$20.00
Farm Fresh

We are thrilled you are checking out this amazing sign designed by Ba Bam Wreaths. I am so excited to bring you unique signs to fit your home decor style desires and to be used in the wreaths we love to create.

There are 2 sign size options:
Chose LARGE for 11 by 14
Chose Regular for 8 by 10 or (10 by 8)

There are also two ways to hang your sign.
If you are using it as artwork, then you may choose the sawtooth hanger.
If you are using it in a wreath you may opt to get the diagonal holes at opposite corners for easy wiring into your wreath.
Or you may decide no attachments necessary.

This sign is vibrant and coated with a glitzy glaze & sealant.
We do recommend when using to use either indoors or outside under a covered hanging away from weather elements.

The sign is made of chipboard and is 1/4 inch in depth.

We hope you enjoy & thank you so much for your purchase.
Better than I expected. Love the touch of glitter too.