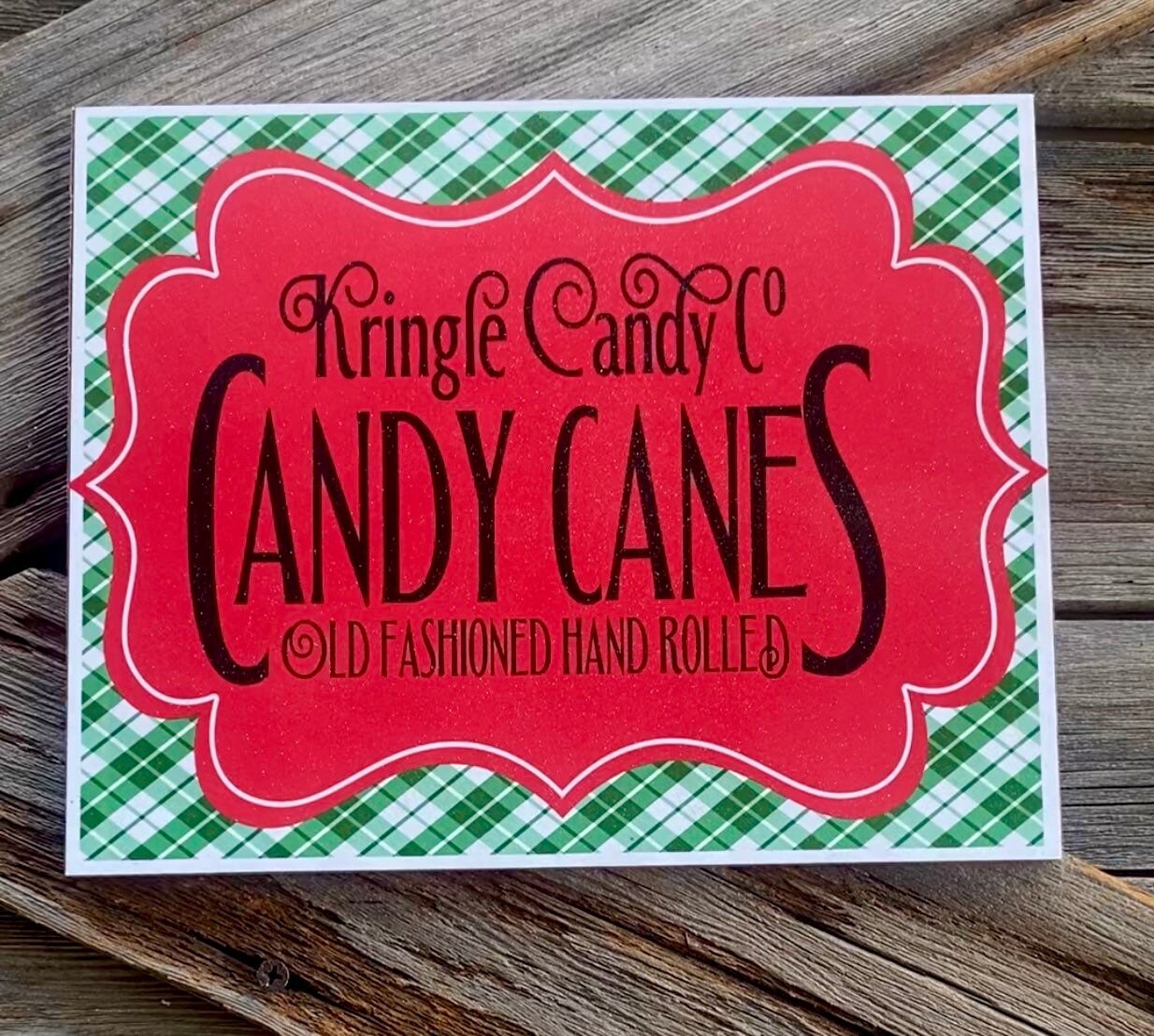 Kringle Candy, Christmas Sign, Christmas Decor, Christmas Wall Art
$20.00
Kringle Candy

We are thrilled you are checking out this amazing sign designed by Ba Bam Wreaths. I am so excited to bring you unique signs to fit your home decor style desires and to be used in the wreaths we love to create.

There are 2 sign size options:
Chose LARGE for 11 by 14
Chose Regular for 8 by 10 or (10 by 8)

There are also two ways to hang your sign.
If you are using it as artwork, then you may choose the sawtooth hanger.
If you are using it in a wreath you may opt to get the diagonal holes at opposite corners for easy wiring into your wreath.
Or you may decide no attachments necessary.

This sign is vibrant and coated with a glitzy glaze & sealant.
We do recommend when using to use either indoors or outside under a covered hanging away from weather elements.

The sign is made of chipboard and is 1/4 inch in depth.

We hope you enjoy & thank you so much for your purchase.
Payments
I accept all major credit cards. All sales are final.
Shipping from United States
My wreaths are packaged/wired in with durable boxes for the appropriate size. I ship within the United States only. Items are typically shipped within 1-3 business days of purchase.
Refunds
Due to the nature of this product, I do not accept refunds. All purchases are final.
Additional
Weather Elements:
For the most part, the materials used in your wreath are considered durable to moderate outdoor exposure. I recommend hanging your wreath on a door that has an overhang to protect it. Unfortunately, over time, as with anything left outside in the sun, your wreath will fade. But you should get a few seasons out of your wreath before this happens. Most customers are okay with this as they typically want a change after 2 years.

Storing your Wreath:
Your wreath SHOULD BE STORED IN A CLIMATE CONTROLLED ROOM! Extreme heat or cold will cause decorations' paint to crack or peel, Styrofoam decorations to melt, and will cause expanding and contracting between grapevine branches which will cause the flower insertions to become loose. You will be a lot happier if you store your wreath in a closet as opposed to the attic or garage.