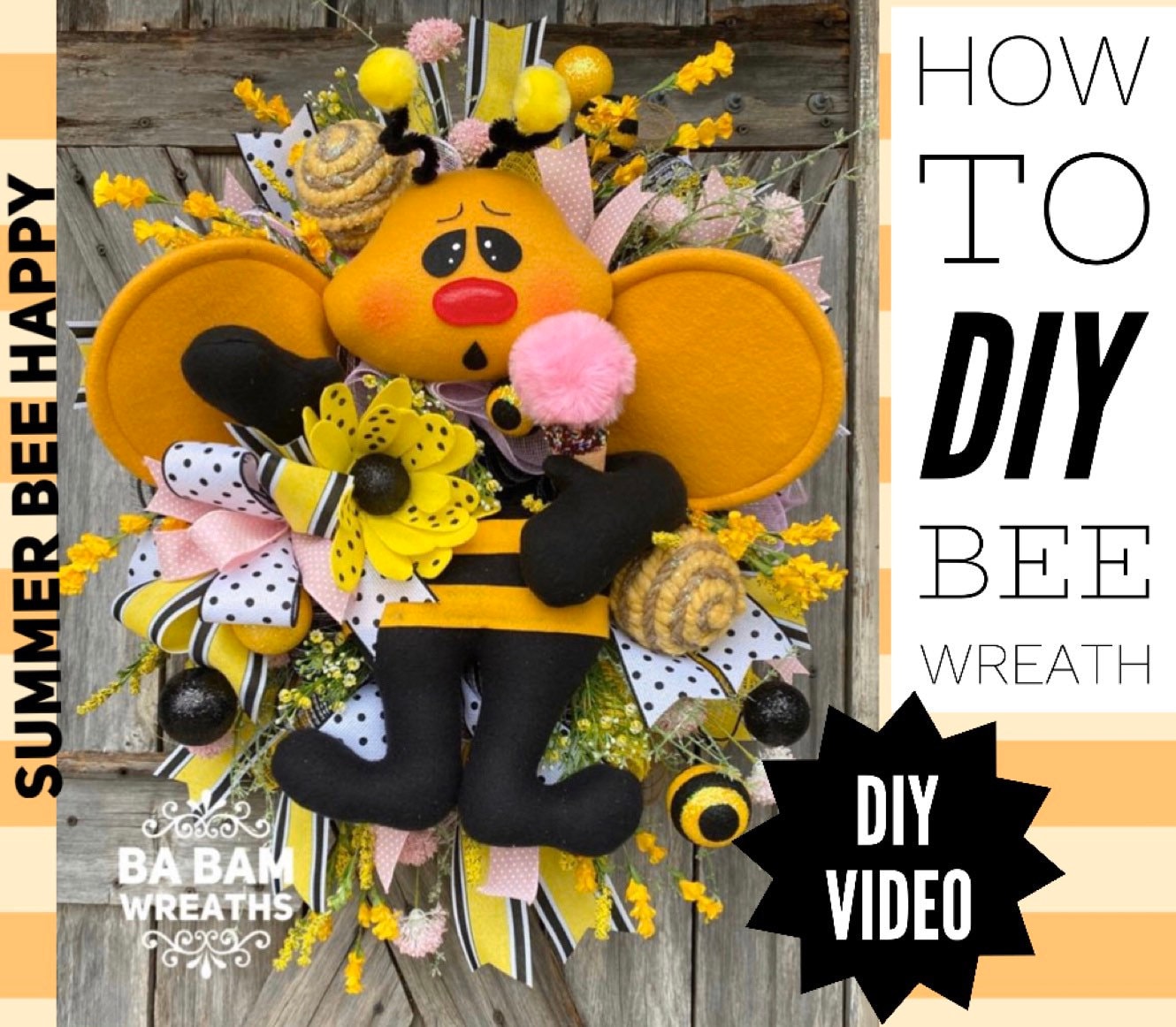 How To Video, How To Wreath, Wreath Tutorial, Summer Wreath, Mesh Wreath
$14.97
How To Video, How To Wreath, Wreath Tutorial, Deco Mesh Wreath, Summer Wreath, Spring Wreath

Hello, thank you for stopping in my shop. I see you are interested in creating this beautiful WOW BEE wreath.

Well I am delighted to show you.

Here's what you will receive. You will get a 51 minute video showing step by step how I created this design.

Once purchased, within 1 day, I will send you a link and a password for your viewing.

I hope you gain new skills and knowledge in Deco Mesh design for creating an amazing bee wreath.

This video is proprietary to Ba Bam Wreaths and is only to be viewed by the purchaser. Please do not share my videos.

Thanks so much & God Bless❤️
I'm so happy I purchased the how too video. It showed me how to create a wreath beautiful wreath using techniques that I wasn't using before. Now my wreaths are full,and more valuable! I love them!
Great tutorial. Wish there was a list of companies to buy supplies from.
Great quality. Love all her designs. Very helpful and quick resonds
Can't wait to try this. Thank you Amy for your clear instructions!