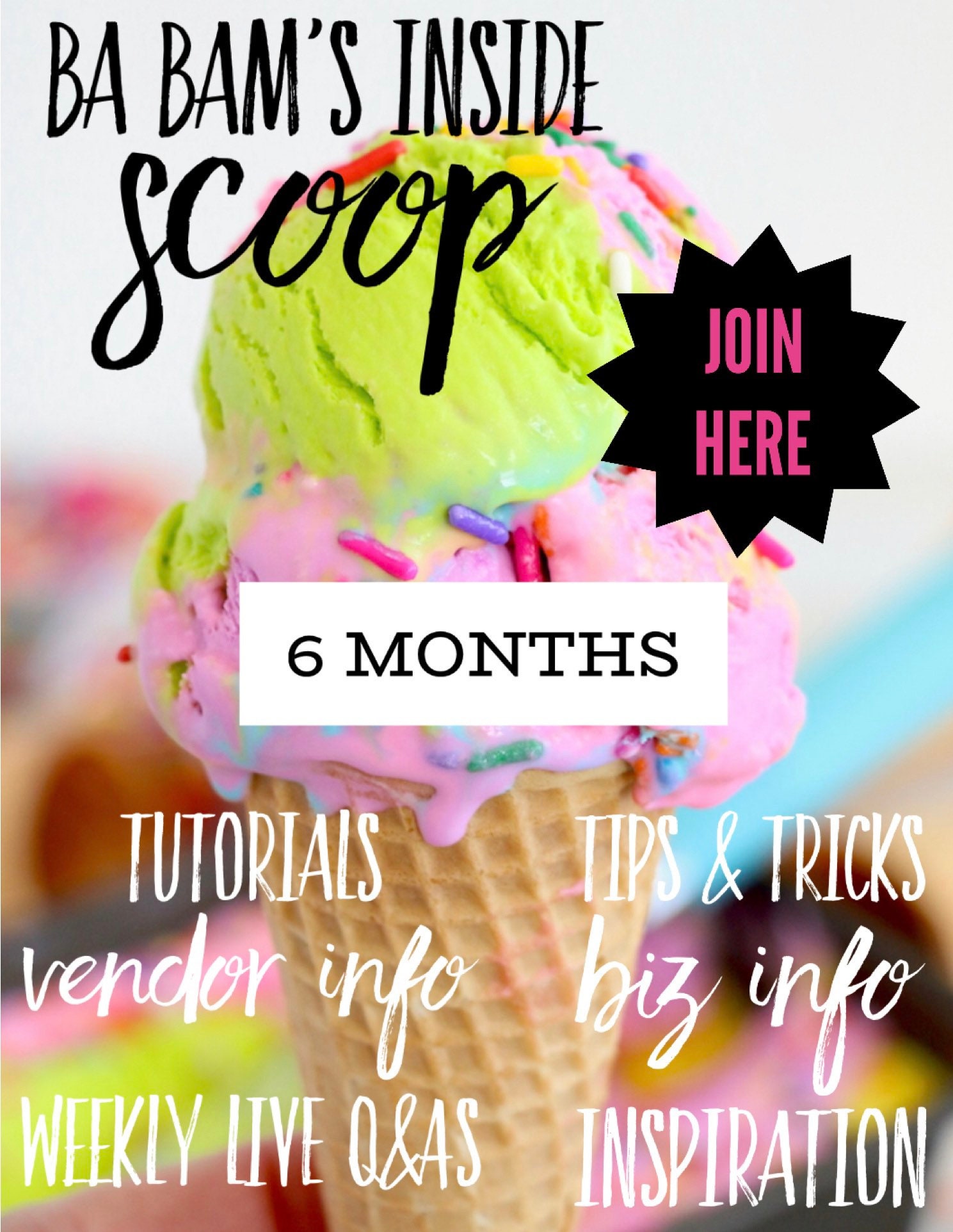 Ba Bam's Inside Scoop 6 Month Membership
$180.00
Ba Bam's Inside Scoop 6 Month Membership

Hello, I see that you are interested in joining a super creative group where we:

~ have 8-9 tutorials each month
~ LIVE Q&A sessions weekly
~ learn vendor info
~ receive special coupons
~ learn tips & tricks
~ get inspired talks
~ acquire biz info/knowledge

This listing is for a 6 month membership. Once you join you have full access to the month we are currently in plus the next 5 months.

Once paid, please go to Facebook and search Ba Bam's Inside Scoop and request to join.

I can't wait to see you there! 💓
I am so happy I invested in this group! Amy is inspiring each and every day. She is responsive and truly cares about her members. What a blessing!
Highly recommend and love this group. Everyone is helpful I have learned so much
More than a wreath group!!! This is a creative fellowship.